Beat the stress with our Positive Planner Student Toolbox
It's the start of a new academic year. Things have changed a lot in the last 18 months and after the hot mess that was 2020, we want to give you a virtual high-five for getting through it all and carrying on!
Whether you're starting fresh this September or returning, things are a bit different now. A lot of lectures and tutorials are still online and we know that many of you aren't super comfortable about socialising in big groups. So how are you feeling about it? Nervous? Excited? Can't wait to get started? In all the excitement, have you thought about how important looking after your mental wellbeing will be? Scroll on down to read our 6 Self-Care Tips for Students.
What's all the stress about?
Apparently being a student these days is a mind-bogglingly stressful thing to do. A poll of almost 38,000 students carried out in 2019 tells us that rates of psychological distress and illness are on the rise in universities. And that was BEFORE we threw a global pandemic into the mix.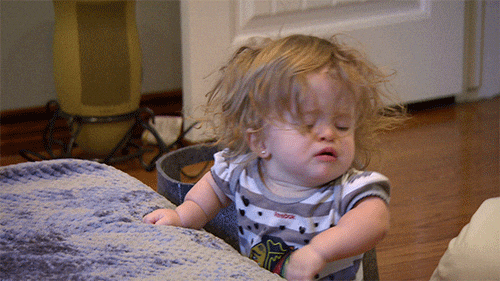 From financial worries about student loans, rent and basic living costs, to finding new friends, passing exams and actually getting a job when it's all over, there's a plethora of things to make you feel anxious and stressed. But you can do something to beat it. Or at least reduce it.
Should we be worried about stress?
A bit of stress never hurt anyone, did it? Well, yes it did and it can. Whilst our bodies are designed to deal with stress in short bursts, give it stress over a longer period and it'll start to show. In fact, long-term stress can affect your body, thoughts and feelings and behaviour in ways you just wouldn't imagine.
We've all heard the one about fitting your own oxygen mask first before you help others, but there's a lot of truth in it. If you can get a handle on stress from the start, you'll look towards a better and more fun year of study, which is what it should be.
So what can you do?
Well, this is where self-care comes in. Building a self-care toolbox will help you prevent burnout, minimise stress and ward off other health concerns. It doesn't have to be complicated and will help you function as a student, relative, friend, significant other and any other identity that you may carry with you every day. With all this in mind, here are our top self-care tips:
6 Self-Care Tips for Students
#1  Get organised
Sounds simple, doesn't it? But between your study timetable and social events, there's going to be A LOT going on. We know how terrifying it feels when your mind is full of things you need to get sorted. You'll be awake at night, have difficulty concentrating and feel completely overwhelmed.
So take a few steps to get things in order and you'll free up time and energy for other, more important things. This starts with a diary. Go old-school with a hard-copy or use a digital one (you can find a good selection here) and you can make sure all your deadlines, appointments and social events are in one place.
If you're an old-school type with a love of stationery, why not take a look at our Positive Bullet Diary? A great start-when-you-want, 12-month diary with enough space for all your organisational needs and some #BuJo creativity thrown in! We've seen how the BuJo phenomenon has exploded on social media and whilst these posts can be beautiful, we think they can be very intimidating. Not all of us have the time to create weekly and monthly spreads, so we've given you templates throughout the diary for you to personalise. Research tells us that creativity helps reduce anxiety, depression, and stress, so why not try some out with The Positive Bullet Diary? 
#2  Get mindful
Mindfulness is becoming more mainstream in today's world and its positive effects for anxiety and stress are widely accepted. It can mean different things to different people, but in essence, it means stopping the merry-go-round of thoughts in our heads to become more in the moment. There are many ways to do this and they don't all involve you sitting cross-legged and chanting 'Om' (although we Positive Planners are great fans of doing this).
The key thing is to try to dedicate time each day to mindfulness. Check-in with yourself regularly - both mentally and physically. Ask yourself how you're feeling. What do you need? What's stressing you? Mindful activities include the Five Senses exercise, getting creative with art, doing breathing exercises like the one below and meditation (we love apps like Headspace and Insight Timer).
If you want to dive deeper into this subject, take a look here or check out our Positive Planner and Positive Wellness Journal - both have loads of info and exercises on how to bring more mindfulness into your days. #3  Get food savvy
Studying can play havoc with our mealtimes. When deadlines are looming, we often forget to stay hydrated and eat regularly. But did you know that even certain foods can help combat stress?
This is definitely something to consider for self-care and you can combine it with getting organised in #1 of our Self-Care Tips for Students listed here. Many planners and diaries include space for shopping lists and meal planning and just check out #mealprep to see how far people are taking this! The Positive Planner has shopping lists and meal planning pages and our Positive Wellness Journal includes a tracker to log your daily water intake.
#4  Get socialising
It shouldn't be underestimated how important social support is for our mental health - whether that's having a study partner or a good night out with friends, connection feeds our souls. So make sure you schedule in some little micro-boosts through your day - meet a friend for a quick walk in the park or grab a coffee with someone.
In today's world, connection isn't just IRL, it's also online - and that includes social media. Yes, it's hard to avoid and can be a fab way of keeping in touch with friends, but we all know it can be a huge generator of anxiety and fear. With that in mind, try to keep it in check and remember #instagramversusreality is a thing.
You might like to try Forest - an app that helps you stay away from your phone and focused on the important things in life.
#5  Get moving
Exercise is good for the body and mind. But have you thought about the benefits that come from a change of scenery? Studying can rapidly turn into a rabbit hole of scrolling, making the walls seem as if they're closing in on you. So getting outside will give you an immediate boost.
Plan activity into your day - experts say 20mins is enough to get the feel-good hormones flowing. And exercise doesn't have to mean sweating it out in the gym - think outside the box. Have you thought about walking a furry friend? Take a look at the BorrowMyDoggy app - you don't even need to own one these days!
#6  Get enough sleep
Yes, deadlines can mean pulling all-nighters and the party scene can be enticing, but creating good sleep hygiene is essential if you want to feel more Zen.
You know that everything in life feels worse if you haven't slept well and if you're interested in the sciencey bit, sleep deprivation actually impairs cognitive functioning - which is counterproductive to being a successful student.
What is good sleep hygiene? Buzzfeed has some helpful tips here if you want to find out more.
BONUS TIP - Get help
Remember that there are people around who can help. Your personal tutor would be a good place to start if you feel you're struggling. Added to that, most student unions have a student advice centre, so turn to them for mental health help and support.
There are loads of helpful organisations out there - you'll find some useful ones on our Mental Health Resources page.
We hope our self-care tips for students have inspired you to add a little more self-love into your adventure! Going off to university is something to really look forward to. Let us know how you go - and if you're taking one of the Positive Planner Family along with you, tag us in your self-care for student life pics with #WeAreThePositivePlanners 
Much love and positive vibes,
Ali + Finn xxx